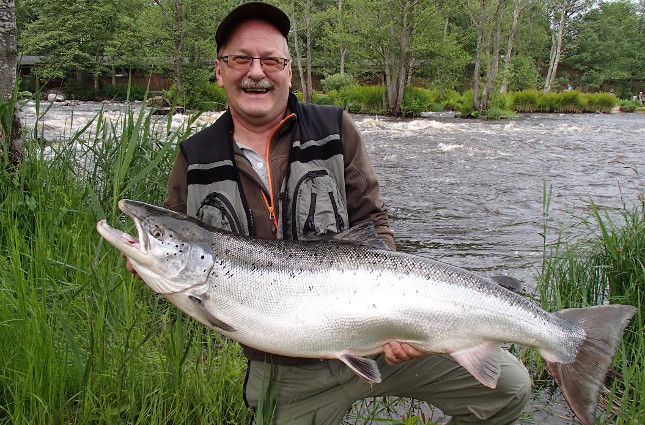 Fishing in Mörrum River (Mörrumsån)
Between 29 March and 28 September
Stay in your own cottage with a wood burning sauna by the lake 20 minutes from Mörrumsån, Perfect for a self-catering group who want to stay close to the stretch and in a woodland setting.
I huset finns plats för totalt 6 pers. 2 fiskedagar och 3 övernattningar.
Tidigt på säsongen är det gott om Lax och havsöring i ån.
Package price
Accommodation 3 nights
Option 1, Fishing permit for 2 days in Mörrum river
Option 2, Fishing permit for 1 day in Mörrum river and one day of Inland Sea fishing for rainbow trout.
Price: from 2500:- per person
Guiding 500:-/hour