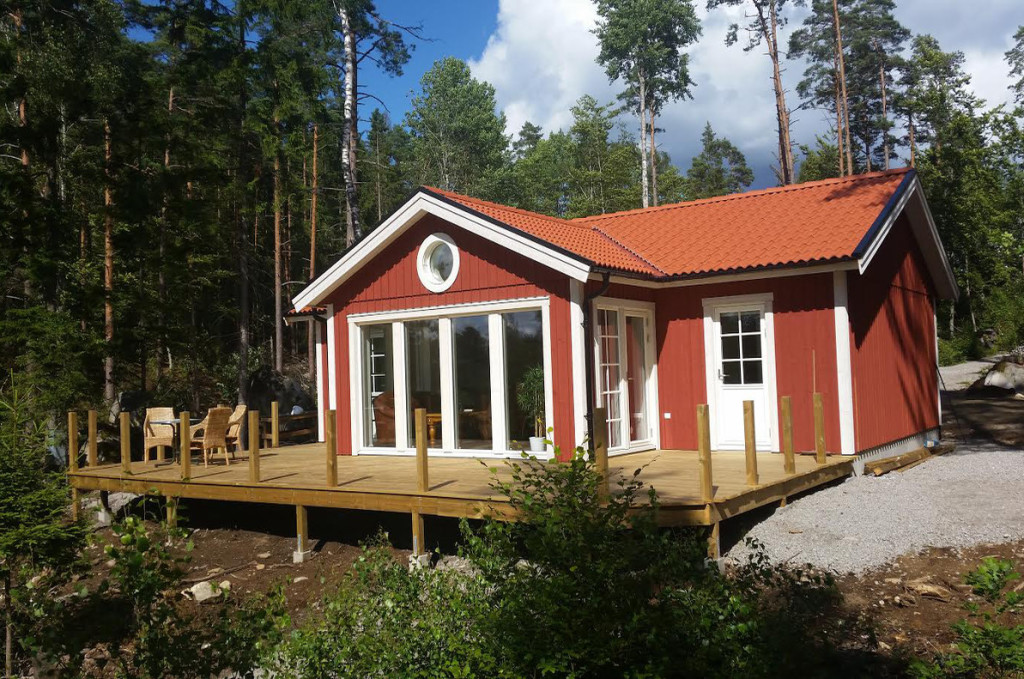 Forest Cottage
The Forest Cottage is a newly built cottage in 2016 that is of a very high standard.
It is fully equipped with fridge & freezer, microwave, coffee maker, washing machine, dryer, toilet, shower.
Satellite dish with TV in the living room.
There are 6 beds, 4 regular beds and a bunk bed with 3 bedrooms. At the back of the house with exit from the living room is a lovely patio with garden furniture, a wonderful place to enjoy just sitting and looking out over the lake, then to be able to enjoy the silence and evening sun is magical.
The cottage is connected to fiber and has WIFI.
Only 40 m from the lake
Pets are not allowed
Number of rooms: 3
Number of beds: 6
Living area: 95 sqm
Our Cottages
Fully equipped cottages in a lovely wilderness environment